Bogotá
If New York is the city that never sleeps, then Bogotá is its South American cousin. A city of around ten million people, the capital of Colombia is a hidden diamond in the rough. International businesses love it; tourists are fascinated by it; historians geek out over it. It has everything you could imagine: fabulous museums, a well-preserved historic centre, gorgeous viewpoints, a local street art scene, and excellent culinary options. The third-largest city in South America has a thriving culture which no travel-savvy individual should miss.

The story of how this area grew into its modern-day self is a long one. Archaeologists have found evidence of occupation dating back to 12,500 years before present. Europeans arrived in the 1500s, and Bogotá gained independence in 1810. The city is dotted with remnants of its past, visible icons of the years gone by. Check out the museums while you're in the area- especially recommended is the Gold Museum! In the historic centre you can experience colonial architecture mixed with modern art, food, and music. Street performers are common and entertaining, and the friendly police are more than happy to give directions if you get turned around. Take some time to check out the graffiti tour and learn how street art became legal in a city where it was so long forbidden.

A must-see destination while in Bogotá is the well-known viewpoint of Monserrate. Now the site of a hill-top church, this location has been considered sacred since pre-Columbian times. You have the option of making the pilgrimage up to the top (walking up a path) or taking a cable car. Once you summit, you'll be rewarded with a breathtaking view of the sprawling splendor called Bogotá. Of course, you could also buy yourself an ice cream or have a drink as a reward for your impressively hard work.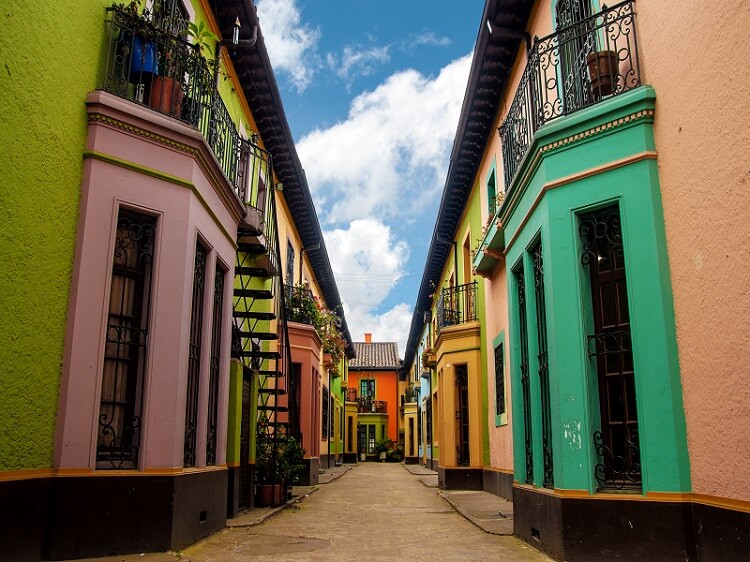 Another popular location is the Salt Cathedral, located a bit outside of the city. It's a fully functioning salt mine, inside of which a Catholic church has been constructed. This isn't your typical mass! Inside the salt mine, you join a tour which brings you through the stages of the cross, each one thoughtfully designed within the walls of the mine, utilizing the natural beauty and displaying a tasteful integration of symbolism and art. Within the mine you also have the option of enjoying your time in the spa, shopping for locally sourced emeralds, having a nice cup of coffee, and checking out souvenirs from all over the country.

This metropolis has developed a varied culinary scene and has everything from your local Ma-and-Pa shop to high dining options. The same can be said for accommodation options. For the best experience in this large city, take a few days to explore the neighborhoods of La Candelaria and Chapinero, and if you happen to be around on a Sunday check out the market in Usaquén! You won't regret leisurely wandering through the cobblestone streets and gazing up at centuries old architecture as you sip on a freshly squeezed tropical juice!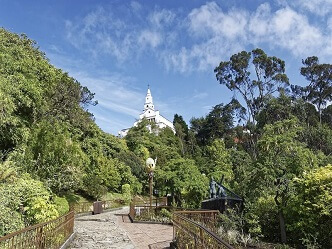 Cerro y Santuario de Monserrate
We can start with a visit to Monserrate Hill and Sanctuary; it is an icon place of the city. Since its construction in 1948 and 1954 it is known as one of the a religious pilgrimage site that each year receives thousands of devout visitors and also those who go to enjoy the beautiful landscape you can see from the mountain. To the hill, you can go by three ways: by funicular, cable car or if you are like me that you like to enjoy the experience, you may climb the pedestrian path (more than 2 km).
Mirador de la Torre Colpatria
Bogota is a beautiful city. Another way to admire it from another angle may be to see it from the Balcony of Colpatria Tower, located in the 48th floor of the building and considered as one of the tallest constructions of Colombia. There you can have a panoramic view of the city.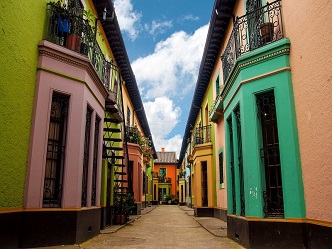 La Candelaria
Another zone that you may visit in Bogota and that really is one of our favorites is La Candelaria. It is great because it is an area of the city that remains unchanged despite the years and the arrival of modernity. It is as a place kept in time with its narrow and steep streets and constructions that were home for the highest elite of the New Grenade. Ten streets that run north to south and eight streets that run east to west comprise this historical place and they were declared as a National Monument since 1963.
Finally, our recommended plan in Bogota is to walk by the Streams La Vieja and Las Delicias. These are ecological paths along the western hills, where you can have a more intimate contact with nature without leaving the city. There you can admire the beauty of the stream, and listen to the song of different bird species living in the area. You will also be fascinated with the diversity of vegetation that include orchids and frailejones (plants of the high mountains). These paths are safe to walk, and are open at 9AM.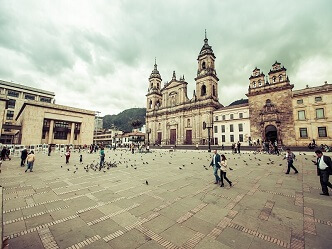 Other places that we recommend to visit in Bogota are:
- Parque Metropolitano Simón Bolívar
- Parque Nacional Olaya Herrera
- Jardín Botánico José Celestino Mutis
- Parque El Virrey
- Plaza de Bolívar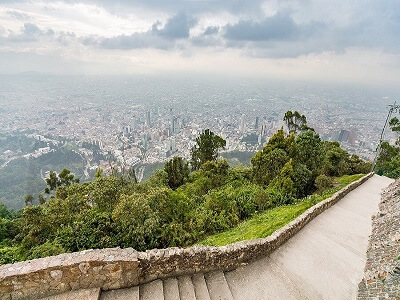 Recommended hotels in Bogota:
Hotels
- Hotel Movich Buró 26
- JW Marrior Hotel
- The Click Clack Hotel
- Ibis Bogotá Museo
Apartahotels
- Viaggio
- The Grace Hotel
Hostels
-12:12 hostels
- Cranky Croc Hostel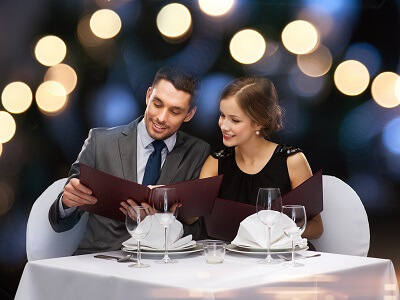 Bogota has a wide gastronomic offer, with a great amount of restaurants of excellent quality, located in the different zones of the city. To make it easier, Bogota has some specific zones distributed as follows:
La Zona G y Quinta Camacho
It is well known for its architecture and its diverse culinary experiences where some restaurants such as:
- Criterón (French Cuisine)
- Carpaccio (Italian and Mediterranean Cuisine)
- 14 Inkas (Peruvian Cuisine)
La zona Rosa y T
It is famous for its culinary delights, but also because of the big fashion stores. You may also find international luxury stores. Among the restaurants we suggest are:
- Andres D.C. (Colombian and Grill Cuisine)
- Juana la Loca (Spanish and Mediterranean Cuisine)
- Watakushi (Oriental Cuisine)
Parque de la 93
El Parque de la 93 Street is well known in the city due to its big offer of international gastronomy. The most outstanding places are:
- La Bonga del Sinú (cooks grilled meats)
- Habana 93 (International Caribbean Cuisine).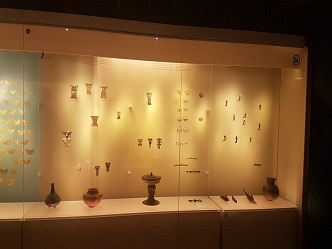 El Museo del Oro
To visit this incredible place is to open our minds to a great collection of archeological heritage from Bogota and the whole country. You can tour this place with audio guides in different languages such as English, Spanish and French while appreciating more than 34,000 gold pieces, and more than 20,000 objects made of textiles, bones, wood and ceramics. This entire collections tells pre-columbian history hidden in Colombia's territory.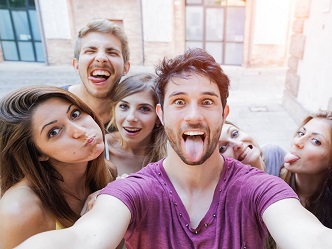 Museo Botero
Museo Botero is another must see in Bogotá, if you are an art lover. In here you will find a big exposition from the Master of Arts Fernando Botero, plus a great collection of latinamerican art. Visitors in this museum can enter for free.
Museo Nacional
If we talk about museums in Bogota, the 17 showrooms in the National Museum of Colombia, turn it into one of the most representatives of the city. Its artistic samples tell about the traces of the first dwellers of the city, and about the colonies that came to live in the region later on. The museum also shows international artists and famous paintings of the entire world. It also has a great cultural agenda that includes conferences, concerts and other artistic representations.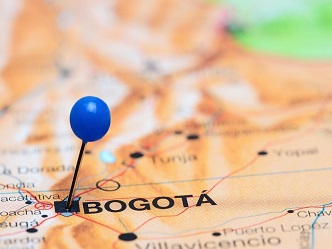 Museo Iglesia Santa Clara
When you visit the museum you feel like being back in the colonial times. The construction of this place data from 1647 and used to be a convent for nuns of the Order of St. Claire. The ecclesiastical furniture, the numerous paintings and all the decorations of the time are kept almost intact and tell a story full of mysticism and art.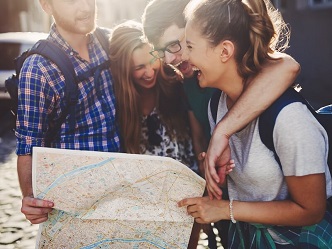 Museo de Arte Moderno de Bogotá, MAMBO
It is one of the places in the city that since 1962 is dedicated to contemporary art. The museum has six exhibition halls with more than 4,300 art pieces made by different national artists, and a large number of contemporary photographies from Juan Nepomuceno Gomez. The museum also has film activities, conferences and workshops that make this place a worth place to visit.
Other cultural attractions that you must visit in Bogota are the:
- Museo de Arte del Banco de la República
- Casa de la Moneda.
- Museo del Traje y las Tradiciones
- Museo de la Independencia
– Casa del Florero
- Casa museo Francisco José de Caldas
- Museo Internacional de la Esmeralda
- Casa Museo Quinta de Bolívar
- Casa de Nariño
- Centro Cultural Gabriel García Márquez
- Teatro Colón
- Teatro Mayor Julio Mario Santo Domingo
- Teatro Nacional La Castellana
- Teatro Jorge Eliécer Gaitán
- Teatro Libre
- Teatro Nacional Fanny Mikey
Biblioteca Luis Ángel Arango, Mambo:
It is one of the most complete libraries in the country, with 12 specialized reading rooms according to the area of ​​knowledge and the type of material required.
Biblioteca Nacional:
This is a special place that preserves the bibliographic heritage of the country and is one of the oldest in America in its specialty. There, you can find books from the fifteenth century, 610 volumes of manuscripts and about 25 thousand books published before 1800. In addition, it has several curious, digital copies, musical documents, virtual exhibitions and conferences that make this library a dream place.
Other Libraries that you should visit in Bogota are:
- Biblioteca pública y Centro Cultural Julio Mario Santo Domingo
- Biblioteca Pública Virgilio Barco