The Wonderful river of seven colors.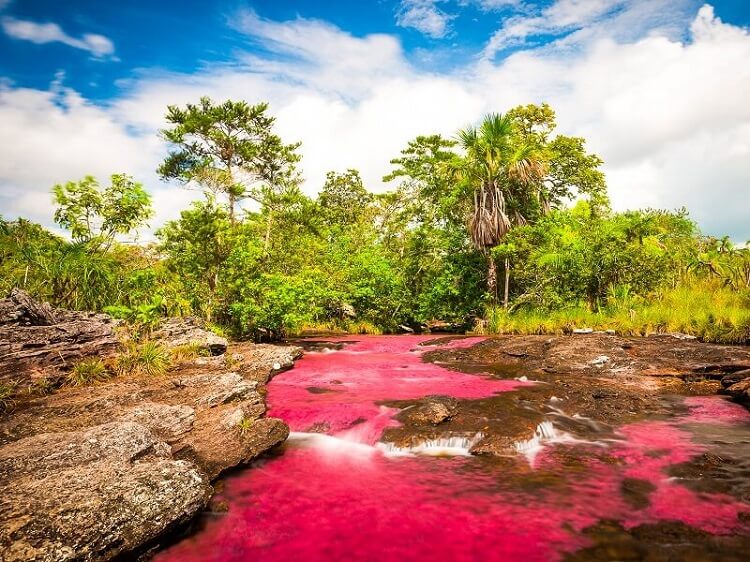 Colombia characterizes for having beautiful natural wealth, among which stands out the renowned river of the seven colors Caño Cristales. It is located in the Sierra de la Macarena. This place receives millions of tourists each year, who embark on this great adventure. The ideal season to visit this natural wonder begins the first days of June until November 30 approximately. Outside these months, the plants that give this magical aspect to the river are in their reproductive period. I advise you to be accompanied by guides who know the region, bring drinking water and very comfortable clothes.
Why visit Caño Cristales?
Variety of colors.
This beautiful phenomenon can be appreciated thanks to the algae that grows inside the river and thanks to the sun takes different tonalities. This plant is called Macarena clavijera and reproduces in the first half of the year.
Great biodiversity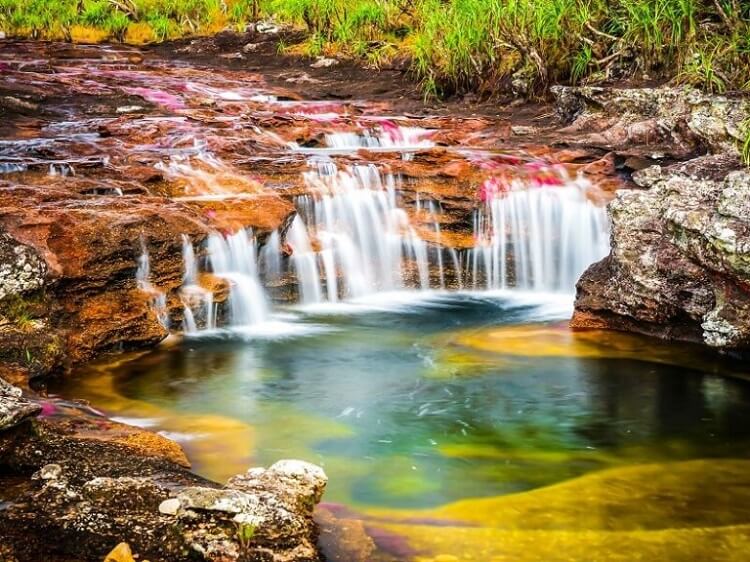 An ideal destination for nature lovers, you can see birds, monkeys and alligators. I recommend hiring a tour with a tour guide to show you a good way to connect with the great biodiversity of flora and wildlife, and take beautiful photographs.
Travel Recommendations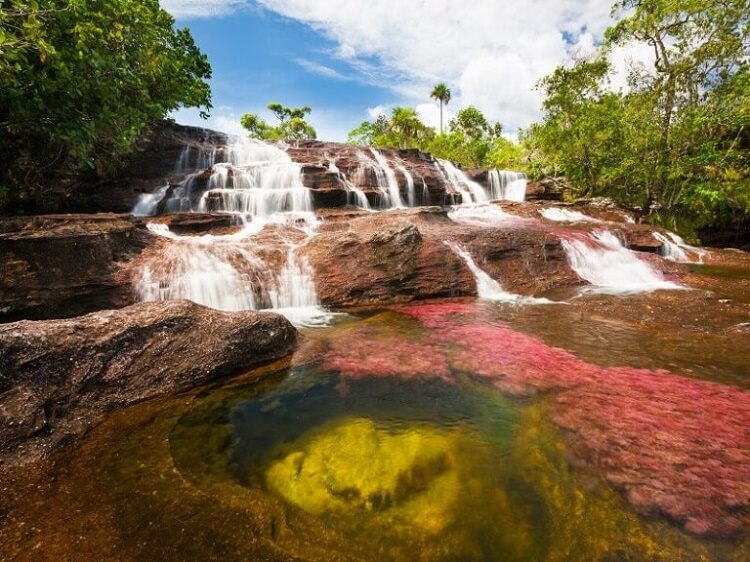 Since it is a protected place, you should keep in mind some recommendations so you can enjoy your stay in the place to the maximum.
• The use of chemicals is not allowed so you cannot use sunscreen or insect repellents.
• You should wear comfortable and fresh clothes preferably pants and long shirt. This is to protect you from insect bites and sunburn.
• The consumption of alcoholic beverages is not allowed.
• You must take your moisturizing drinks in non-plastic containers.
• Wear shoes that allow you to move easily and safely.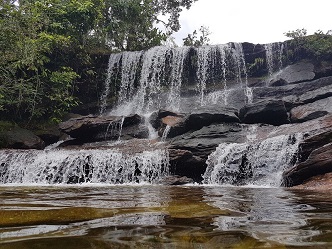 Cascada de los Cuarzos
A source of crystalline water that forms calm wells in which you can enjoy refreshing baths. You can also have very natural massages under the gushes of water.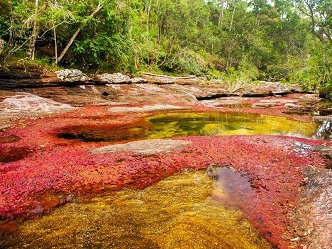 Pailones
is a jungle area, a perfect place for nature lovers. There you can go hiking while you get lost among its landscapes.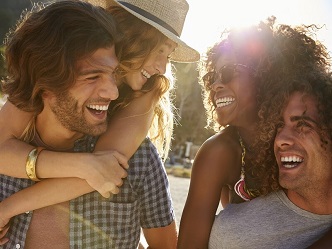 Hoteles Recomendados:
- Bastión Luxury
- Sofitel Santa Clara
- Decameron Cartagena
- Movich Cartagena
- Casa del Arzobispado
- Casa San Agustín
- Sofitel Legend Santa Clara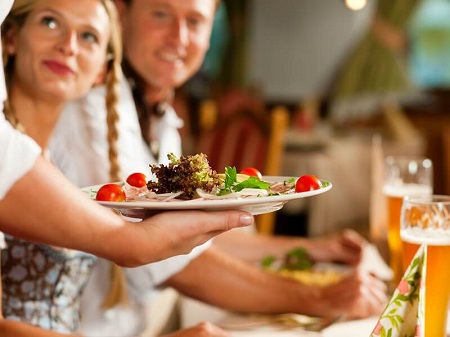 A destination that receives millions of tourists a year and here we tell you some of the restaurants that we recommend:
– Café de lithos
– Doces & mimosas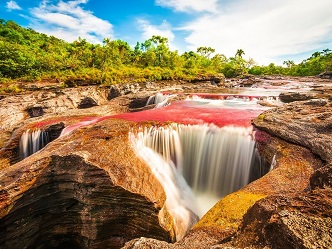 Los Ochos
known by this name because the rock formations, the passage of time and the friction of small rocks have given it the shape of circles that can be seen from the top in the shape of number eight. It is a place visited by many people thanks to the beautiful colors seen in its waters.