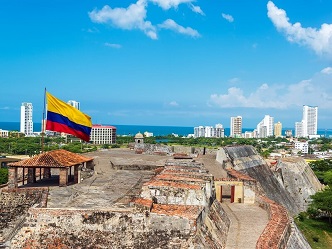 Castillo de San Felipe
built at the time of the conquest, on top of a hill. From there they could distinguish the enemy both on land and in the bay. It had four checkpoints and eight cannons, considered one of the wonders of Colombia. From above you can take great photos, learn how the communication from the tunnels that the castle has was and learn a bit of history.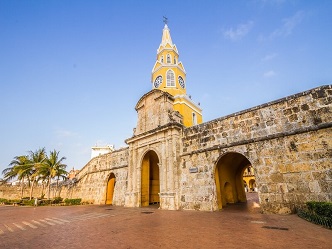 Torre del reloj
The photo that cannot be missing in your gallery, to say it in some way, is the entrance door, to the walled city. There you can see reflected part of the colonial architecture.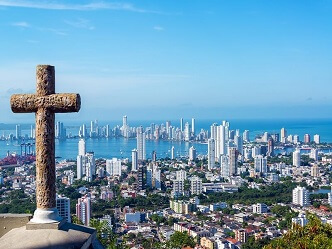 Cerro de la Popa
Do you want to get the most spectacular panoramic view of Cartagena? Well you must visit this place, from there you can appreciate the walled center, the sector of Boca Grande, the sea in its entire splendor and if you have good view you can even see an island called Tierra Bomba. At the top, you will be able to visit a beautiful convent colony and a church. This place is located approximately 12 minutes from the historic center.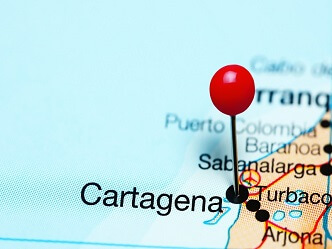 Visit el Café del Mar
A simply wonderful place, located on the wall of the historic center. This cafe is the accomplice of beautiful moments contemplating the most spectacular sunsets, accompanied by a good beer, music and a colorful sea dish.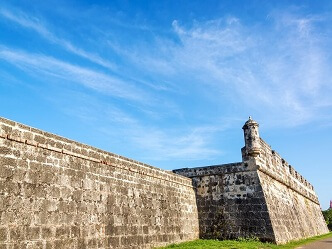 Ciudad amurallada
is one of the most visited places in Cartagena, declared a World Heritage Site because it is a place of great historical and cultural importance. You can walk through its colorful streets, visit its churches, taste its cuisine, take a tour through the area by horse carriage while listening to stories of the city and why not join the typical dances that steal sighs in these narrow streets.