Chocó.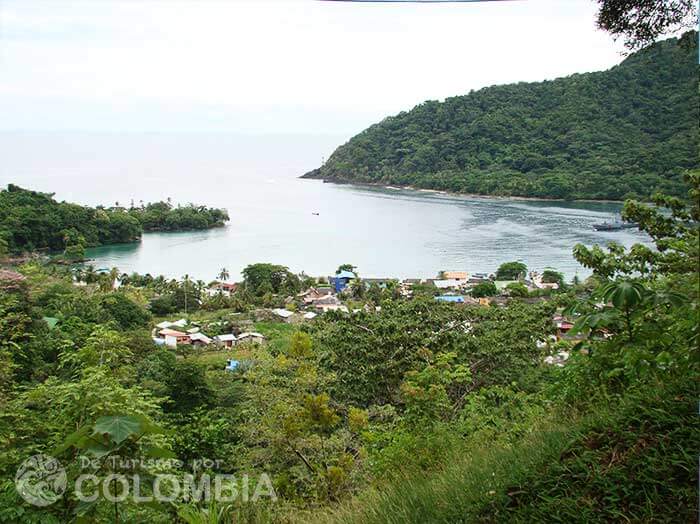 Choco belongs to the Pacific region of Colombia and is the only department in the country bathed by the two seas, the Pacific and the Caribbean. This place also has special magic because it has a large number of natural landscapes and a wide variety of species of flora and Wildlife that make of Choco a paradise full of culture and traditions that its inhabitants represent and protect.

Choco is a destination with an imposing nature and has the power to make you disconnect from the bustle of the big cities and live a renewing experience. The ecological walks will recharge you with that peace that only the natural can provide. The adventure experiences are also much desired in this destination, since it is ideal for diving, surfing, kayaking and snorkeling.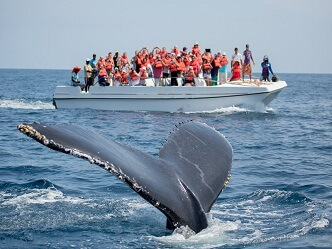 Sighting of whales and sea turtles:
A source of crystalline water that forms calm wells in which you can enjoy refreshing baths. You can also have very natural massages under the gushes of water.
Bahia Solano:
is a jungle area, a perfect place for nature lovers. There you can go hiking while you get lost among its landscapes.
Bahia Tebada
In Bahia Solano, you can also find Bahia Tebada, a very special place, where a kind of islands with rocks, corals and mangroves are formed and is ideal for bird watching the typical birds of the area. Almejal beach is also a special part, as it is ideal for surfing, and bodysurfing.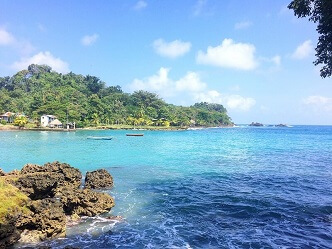 In a matter of accommodation, Choco is very versatile to offer all its visitors different options according to their needs. However, to make this destination a different experience, I recommend you to stay at the eco-lodge or rural hotels that will surely make your vacation a healthy, natural and above all different experience. I recommend:
Bahia Solano:
- Ecolodge El Almejal
- Choibana
Nuqui:
- Ecolodge Nautilos
- Hotel Nuquimar
- Eco Casas Piedra Piedra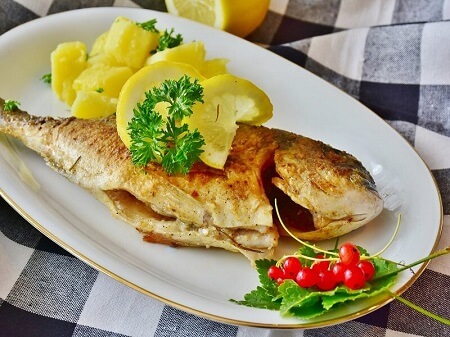 Recommended Restaurants:
– Ricuras del Mar (Quibdó)
– Parrilla Bar Restaurante Mesón del Mediterraneo (Quibdó) (Comida Mediterranea) - Brisas del Atrato (Quibdó)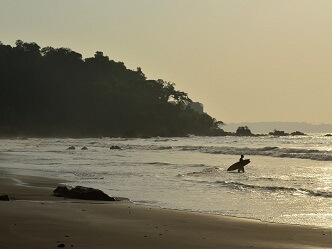 Nuquí
Nuqui is another paradise of Choco, there you can enjoy not only the beach but you can also relax visiting one of its greatest treasures, the hot springs located within the jungle approximately five minutes from the beach. During the month of May, its waves also attract surfing experts and novices from all over the world to enjoy the incredible wavesl in Colombian waters.
- Utria
– Katios
– Tatama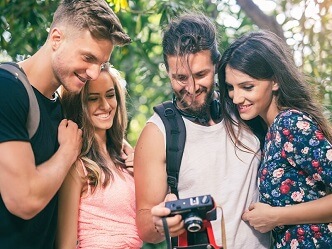 National Cultural Parks
Something that I liked very much about Choco is that it has three National Natural Parks: Utria, Los Katios and Tatama that make this wonderful department a place where nature and its cultural richness make it a destination that you should visit.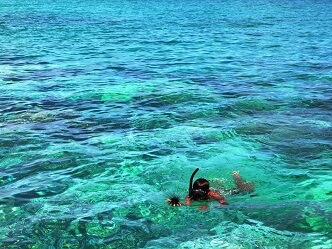 Acandi
Another magical place of Choco and that you really have to enjoy is Acandi. It is on the banks of the Caribbean and it is truly an authentic sanctuary of biodiversity and water richness. There you will find a great variety of flora and Wildlife, as well as beautiful beaches, ideal for scuba diving and snorkeling in the beautiful natural pools formed by the sea. In Acandi apart from the beach and the sea, you can enjoy relaxing ecological walks through the different reserves of the municipality. Always have the company of a guide of the area.
Definitely, Choco is a paradise that is worth visiting and you will surely fall in love and want to return.