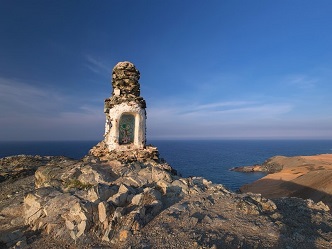 Incredible views from el Pilón de azúcar
A place lost in the desert welcomes you with its majestic beach of ocher sands, its calm waters allow you to cool off after a long walk among cactus. There you will find a hill, in its upper part rests the statue of the Virgin of Fatima. This place is very significant for the Wayuu people, because the legend tells that this is where they manage to communicate with their ancestors. Many climb up the hill to leave offerings and make requests; others go up with the sole purpose of enjoying the breeze and the view that you can see from this place
Adventure on the playas de Mayapo
Are you a water sports lover? Well, these beaches are ideal for you; their strong winds make millions of adventurous tourists come to the place to enjoy water sports.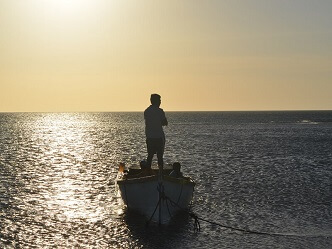 Music captivates you in Palomino
A place where music and cheerful, friendly and smiling people abound. Here music is the protagonist. It invites you to feel at home, but above all in a free and happy environment. Its people always welcome you with a smile on their face, synonymous that you will live the best holidays. There you can enjoy a very special activity called Tubing, which consists of a trip on the river that lasts approximately two hours and ends at the mouth of the sea. It is simply a true encounter with nature. The perfect opportunity to know the wonderful world that you have under your feet.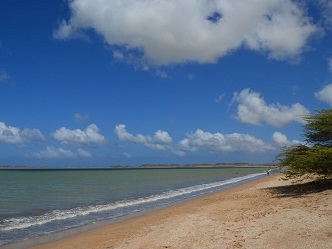 Cabo de la vela
This is an obligatory trip in your journey through the Guajira, enjoying desert terrains full of beautiful landscapes and unique experiences. To reach this point is to dare to enjoy the magic that exists in the place; rituals, customs and many colors will leave in you an indelible mark. From this place, you can make an excursion to the waterhole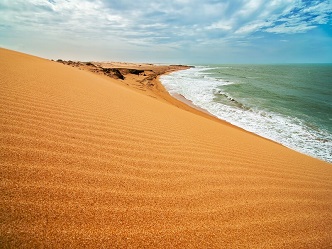 Dunas de Taroa
It is amazing to see how much beauty falls on the same place. Just imagine crossing this desert of fine sand and reaching its peak to find the infinite blue of the sea that in turn unites with the blue of the sky, and that's not all, if you observe these surrounded by green vegetation that form a perfect panorama.