Medellín
Infamous for the story of one of the world's best known narcotraffickers, Medellín is the centre of modern art and culture. Despite its rocky and dark past times, Medellín is a phoenix rising from the ashes. It has had an injection of revival in its communities and is now one of the most popular tourist destinations in the country. Full of public art, sculptures, and uniquely designed buildings, this city is a haven of entertainment. Colombian artist Fernando Botero was born here, and the city celebrates his work, visible all around in the form of statues and recreations of his best pieces. To see the authentic artwork, visit the Botero Museum. While you're there, be sure to pop in to the Gold Museum located close by to see hundreds of gold artifacts retrieved from archaeological sites in and around Medellín.
If you're interested in the details of Medellín's violent past, you have several educational options. Many people choose to go on a "Pablo Escobar" tour in which you learn mainly about the drug lord's rise to fame and eventual fall and many of the other people and elements involved with that process. Another popular choice is the Comuna 13/street art tour. This tour takes you through a neighborhood that used to be one of the most violent in the city, overrun with gangs and drugs and death. Learn how it has transformed into a vibrant, cheerful area full of commissioned graffiti work that tells its story. On the way, stop and watch some local youth dance in the streets, a talent they've practiced as one of the community programs now in place. Enjoy a peaceful ride of a series of outdoor escalators to get up to the top of the neighborhood for a great view of the city and take the cable car down into the centre. For an incredibly moving experience, go to La Casa de La Memoria (The House of Memories)- a museum that focuses on the violent period in Medellin and around Colombia. It provides an in-depth, broad education taking into account the memories of citizens as well as what was officially reported, giving an all-around perspective of the events.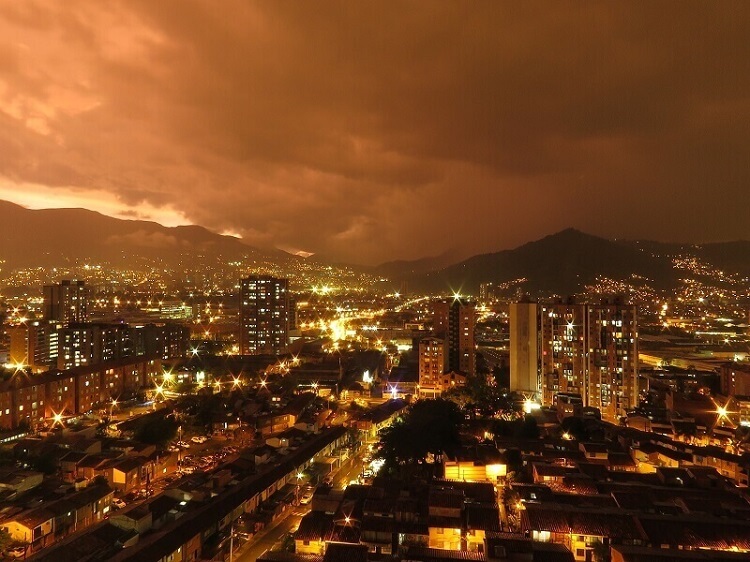 Alternatively known as the "City of Eternal Spring", Medellin offers mild, comfortable temperatures year-round. This makes it great for outdoor activities and festivals. One of the most well-known festivals in Medellin is the Flower Festival- a multi-day celebration that takes over the streets and hosts flower arrangement competitions as well as parades and street parties. It draws thousands of tourists and is a fantastic way to experience Medellin culture.

While you're around, take the gondola up to Arví Park and explore the trails that lead you around the ecotourism park to learn a lot about local species. Then go visit the Botanical Garden to see the incredible biodiversity of this country. If you're more of an animal lover than a plant lover, be sure to go to Parque Explora, which is a science museum with an aquarium. Finish the day off with a bandeja paisa for dinner- a local cuisine loved by many that contains a combination of beans, rice, fried plantain, chorizo sausage, ground beef, some pork, and a fried egg! If you have the chance to visit some of the nearby towns, take it. You'll have an unforgettable experience in a beautiful countryside farming-based community where traditions from the past still live strong in music, dance, food, and mannerisms, all while looking out at a spectacularly green mountainous landscape full of plantations.
Medellin is not to be missed! Coming here will make you never want to leave.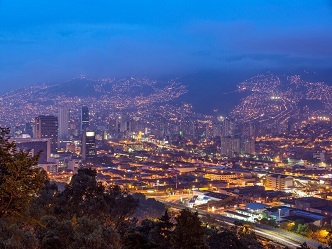 Neighborhood El Poblado:
In your visit to Medellin, I recommend you to start visiting El Poblado neighborhood. It is located in the southeastern part of the city. Lleras Park is located there and it is one of the most famous places in the city due to its great offer in fun and nightlife, as well as national and international food, since it offers its people and visitors a wide variety of cafes, restaurants, bars and nightclubs.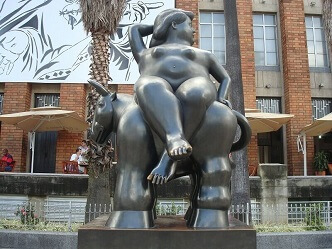 Museum of Antioquia:
After that, a visit to the Museum of Antioquia is ideal, since it has more than 8,000 pieces between paintings and sculptures. It also has halls such as the Colonial and Republican, XIX and XX Century, International, XX and XXI Centuries and Botero Hall, where there is a permanent exhibition of Master of Arts Fernando Botero's work, donated to the museum in 1975.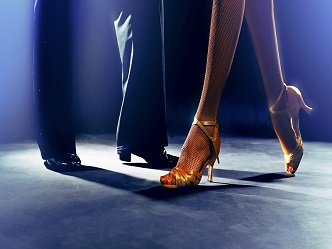 House Gardeliana Museum:
If you are passionate about music as much as I am, I recommend you to visit the Casa Gardeliana Museum, declared a Cultural Interest Site of the city. It is located in the well-known neighborhood Manrique and since 1972 is open to all those interested in learning more about tango and its greatest exponent, Carlos Gardel who died in the city of Medellin in 1935. One of the things that you will love about this place is that during the weekends there are live performances with singers, musicians and tango dancers that will make you live a unique, emotional experience filled with the nostalgia of the time.
Other museums that you should visit in Medellin are:
Museum of Modern Art of Medellin
Water Museum
the Castillo Museum
University of Antioquia Museum
San Pedro Cemetery Museum
Pedro Nel Gomez Museum House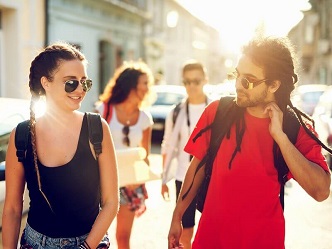 Parques del rio
¡Medellin is one of those cities that breathe art and culture! That is why it is not surprising that when you walk through its streets, you will find different artistic samples such as singing, dancing, theater or even exhibitions of works in the middle of public streets. You can also visit different places like the urban recovery Parques del Rio, which are spaces made for all those who enjoy nature, sports and artistic exhibitions.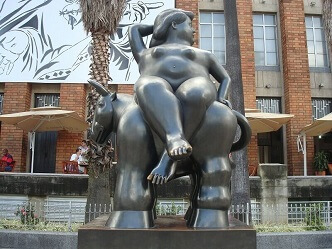 The Plaza de Botero
is a very popular place for tourists and for the inhabitants of the city, since in this place there are 23 sculptures of the renowned Master of Arts Fernando Botero. He donated these pieces to the city and there are such iconic pieces as "Man on horseback" and "Maternity".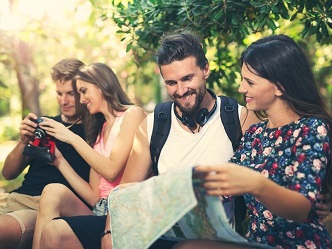 Explora Park
Another place recommended for you to visit during your stay in Medellin is the Explora Park. It is a magical place, which offers its visitors the perfect combination of learning and fun. Besides its interactive rooms, it has an aquarium that has 14 fresh water spaces, 9 sea spaces and 1 of the Medellin River. In the part of the Vivarium, you can observe species of poisonous frogs, snakes, chameleons, turtles and about 21 other species. It is without doubt one of my favorite places to learn more about the wildlife that is in the Antioquia region.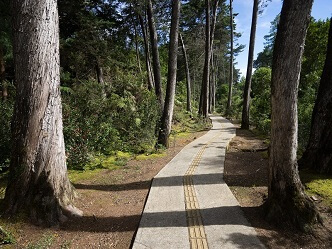 Arví Park
Another alternative to visit in Medellin is the Arví Park, a space that offers a very interesting ecotourism option, where visitors can go into the forest and enjoy extensive corridors with beautiful vegetation; you can also do horseback riding or cycle tours.
Other parks that I recommend you to visit when you are in Medellin are:
Santa Fe Zoo
Piedras Blancas Ecological Park
Parque de los Pies Descalzos (Barefoot Park)
North Park.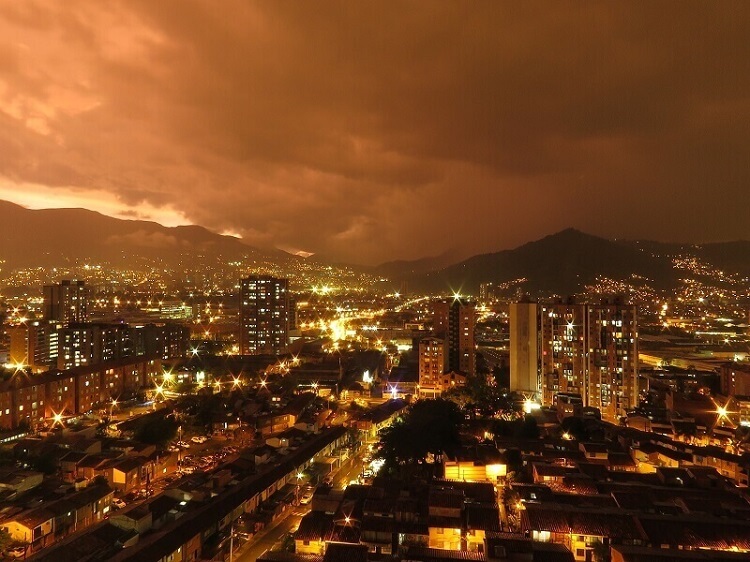 Medellin is such a magical city that it always has the best options in accommodation. You can find tourist category hotels or there are also options of superior accommodation with all the services that this includes. Among the options, I recommend:

- Hotel Porton Medellin
- Hotel GHL Confort San Diego
- Hotel Poblado Boutique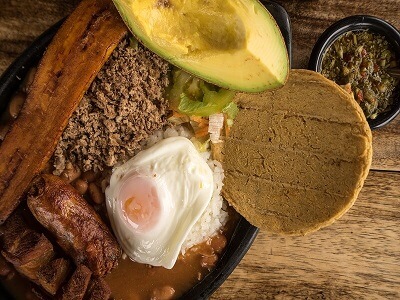 For me the experience of visiting Medellin has a very important part that is gastronomy, so I preferred to know more about the typical food.

- One of the places to eat that I liked most in Medellin was Sancho Paisa, a place that offers the best food in Antioquia.
- Another super recommended place is Mulata Criolla Restaurant, where you can enjoy an excellent typical food, as well as a variety of desserts and liquors.
- El Rancherito, is one of those restaurants where you could go at all times. There the typical food is the sensation; the menu is very varied and in Medellin, its outskirts and in some nearby towns there are around 10 restaurants.
Comuna 13
When you are in Medellin, you cannot miss visiting the city's districts, neighborhoods that had a history marked by violence. They have become cultural attractions designed to show all national and foreign tourists that we are the best and that no negative fact of the past can stop progress and vanguard. This is the case of the Commune 13 of Medellin, where you can enjoy a neighborhood that has electric stairs and the Medellin Graffiti Tour where with urban recovery projects and street art the villagers seek to know their history and how they managed to overcome all the adversities. The Moravia neighborhood of Commune 4 where in its colorful local streets tourists can learn more about the kindness of its residents. You will also have the support of one of more than 15 community leaders trained in tourism and who are always willing to show how proud they are of being an example of improvement and good attitude towards life. It is not surprising that tourists receive gifts or hugs from the community. This makes the experience magical and makes you feel part of the family.
Guatapé y Piedra del Peñol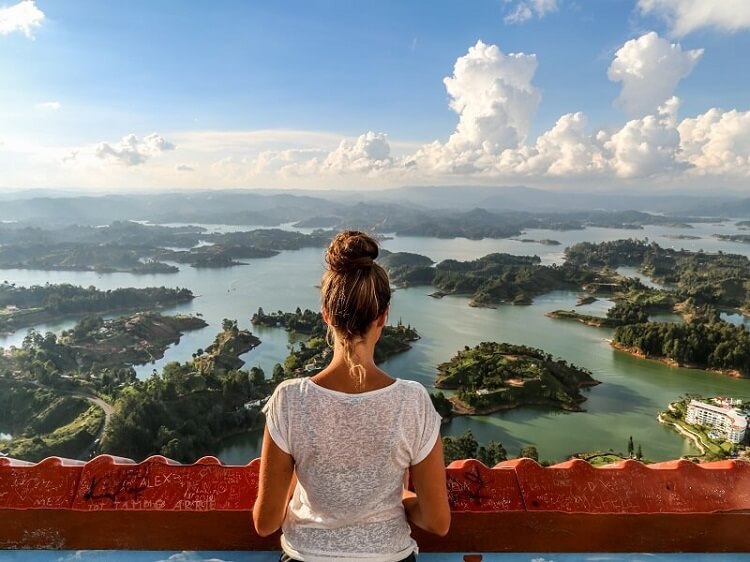 The area of ​​Guatape and El Peñol are those places that you must visit when you are in Medellin. As you arrive, immediately the beauty of its architecture of cultural tradition will fascinate you. It has an excellent hotel and gastronomic infrastructure and has one of the biggest tourist attractions in the whole region La Piedra del Peñol, with its 200 meters high is a space that you can enjoy after climbing 679 steps. Does it sound as true? Do not worry because the experience is really worth it. When you are at the top, you can have an insurmountable view with a perfect climate that will make your visit to the area a wonderful and worthwhile experience. I say goodbye to Medellin, but I am sure that I will be back soon; the experience in the city and its surroundings was magical and always exceeding expectations. I can describe Medellin as a struggling city, with deeply rooted customs, but always with a view to the future and that knows how to adapt to the opportunities and the evolution of time always showing the best it has.